About us
The Department of Local Government and Community Services works strategically to develop policies and programs that support sustainable economic development for remote communities and local government.
It is responsible for:
local government
interpreting and translating services
women's policy
men's policy
Aboriginal affairs
homelands
remote infrastructure and services.
Ministers
Hon Adam Giles MLA
Minister for Indigenous Affairs
Read more on the Legislative Assembly website.
Hon Bess Price MLA
Minister for Local Government and Community Services
Minister for Women's Policy
Minister for Men's Policy
Read more on the Legislative Assembly website.
Senior management team
Chief Executive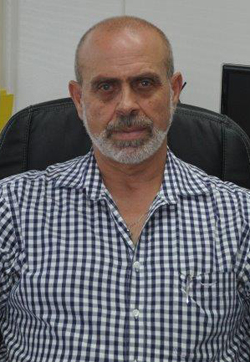 Mike Chiodo started as the chief executive of the Department of Local Government and Community Services in May 2014. After Rio Tinto stopped production at its Gove gas refinery in 2013, Mike was appointed by the Northern Territory Government to work with the Nhulunbuy community and identify long term local economic opportunities.
Mike previously worked as deputy chief executive of the Department of Local Government and Community Services' remote programs section. He oversaw homelands operations, infrastructure and capital works projects and leasing agreements. He has worked in senior management in both the public and private sectors.
Deputy Chief Executive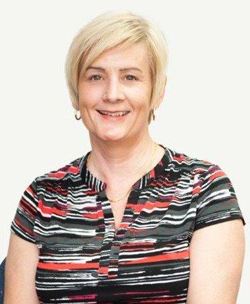 Noelene Swanson's first job as a registered nurse took her around Australia and overseas, including to Western Australia, Queensland, New South Wales, the Northern Territory, Papua New Guinea and the United States. She then completed several post-graduate studies and worked in universities and consultancy.
In her Northern Territory public sector career, Noelene has led the development of policy and delivery of services from health to housing.
Noelene was awarded the Chief Minister's Award for Outstanding and Meritorious Service in the Northern Territory Public Sector in 2009. In 2012 she was awarded the Management Excellence Award, Professional Manager of the Year, Public Service by the Australian Institute of Management.
Executive Director, Language and Business Services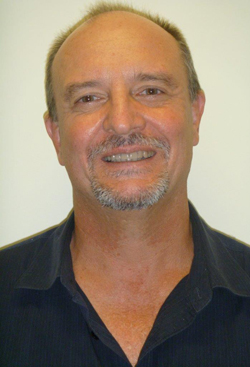 David Alexander started his Northern Territory public service career in 1996 as an advanced graduate at the Department of Lands and Housing. As executive director, Language and Business Services, David manages the Aboriginal Interpreter Service, the Interpreting and Translating Service of the Northern Territory and the department's business services functions.
David has also held senior positions at Indigenous Housing and Local Government and Outstations. He is a committee member of the Institute for Public Administration Australia and chair of the Aboriginal Areas Protection Authority Audit Committee.
Executive Director, Local Government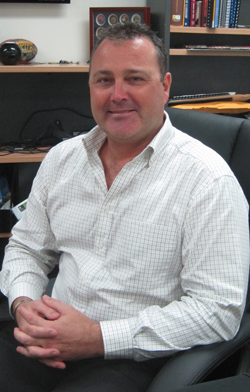 David Willing moved to the Northern Territory after a 12-year career in the Australian Defence Force. He has worked as shire manager for both the East and West Arnhem Shire Councils. He also led the Strategic Indigenous Housing and Infrastructure Program across the Arnhem region.
David has worked in executive roles at the Department of Housing, Local Government and Regional Services and the Department of the Chief Minister. He is a member of the NT Grants Commission and chairman of both the Jabiru Town Development Authority and the NT Natural Disaster Resilience Program.
David is an accredited Indonesian interpreter, a member of the Australian Institute of Company Directors and has a Masters in Public Sector Leadership.
Executive Director, Office of Aboriginal Affairs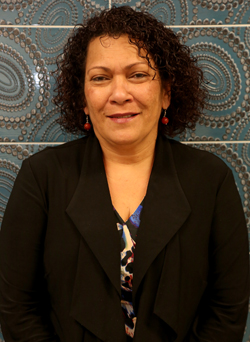 Leeanne Caton is a Kalkadoon woman who grew up in Darwin. She has family and cultural connections throughout the Northern Territory, Western Australia and Queensland.
Leeanne has worked for the Australian, Western Australian and Northern Territory Governments, as well as in the private sector. She has over 30 years experience in Aboriginal health, education, employment, social justice, housing and economic development.
Before joining the Office of Aboriginal Affairs Leeanne was managing director of Perth-based Aboriginal owned and managed housing company Noongar Mia Mia Pty Ltd.
Regional Director, Central Australia
Antony Yoffa started at the Department of Local Government and Community Services in 2014. After arriving in the Northern Territory on a working holiday in the eighties, Antony spent 25 years in the employment and training fields before joining the Northern Territory Government in 2012.
Antony has lived throughout the Northern Territory. He is the president of the Finke Desert Race Club and is a former ABC radio presenter.
Last updated: 19 April 2016